Description
[Yonex Astrox 77 Tour High Orange Badminton Racket]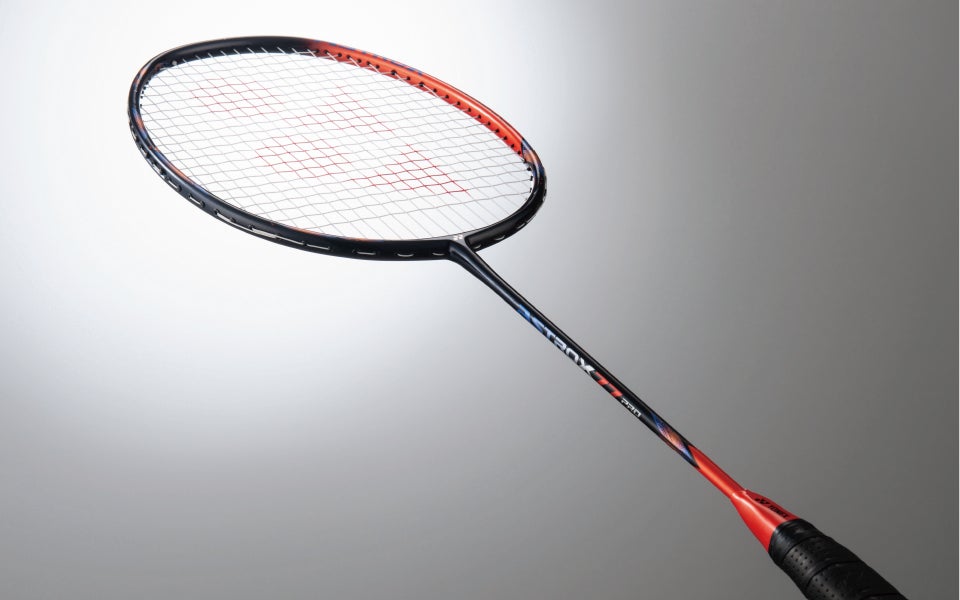 TOKYO, Japan – Power is an integral characteristic of the ASTROX family. For racquets in the ASTROX line-up, the head-heavy nature of the series means strength is pertinent to unlocking the raw power. The brand new ASTROX 77 is different -- power is effortless and accessible to all. The new ASTROX 77 is designed with a mid-flex shaft and a maneuverable, slightly heavy head which grants extra power for a wide range of players from intermediate to advanced. This second-generation sports improvements in the hitting feel by enhancing shock absorption, and in power by balancing snapback and flex. The racquet will hit store shelves worldwide in late October.
The original ASTROX 77 is designed for intermediate to advanced players looking to dominate the court with steep smashes. It is equipped with the Rotational Generator System that enables quick recovery for a continuous stream of powerful attacks. The racquet utilizes NamdTM throughout the shaft producing more flex and a faster snapback.
The new ASTROX 77 is a further evolved version of its predecessor, featuring new technologies for better performances and a 2.9% increase in smash power. The joint at the bottom of the frame is composed of a new resin material, Flex Fuse, which combines a shock-absorbing material with base resin for a softer feel on impact. The new elongated shaft is equipped with NamdTM, a carbon-graphite material that generates quick snapback to accompany the extra flex. The addition of the E.B.CAP PLUS (Energy Boost Cap Plus) is used for further snapback.
The new ASTROX 77 will be seen in the hands of Tokyo Olympic Gold Medalist, Chen Yu Fei (CHN), World Tour Finals 2021 champion, An Se Young (KOR), 2022 World Championships mixed doubles winner, Huang Ya Qiong (CHN), and 2022 Malaysia Masters champion, Fajar Alfian (INA). The racquets are scheduled for a global launch on October 21st, 2022, in three different models, PRO, TOUR and PLAY – each developed with the same performance concept but with variations in performance materials used.
TECHNOLOGY
NANOMESH NEO
Ensures a stronger more flexible frame, while increased shaft flex creates maximum power.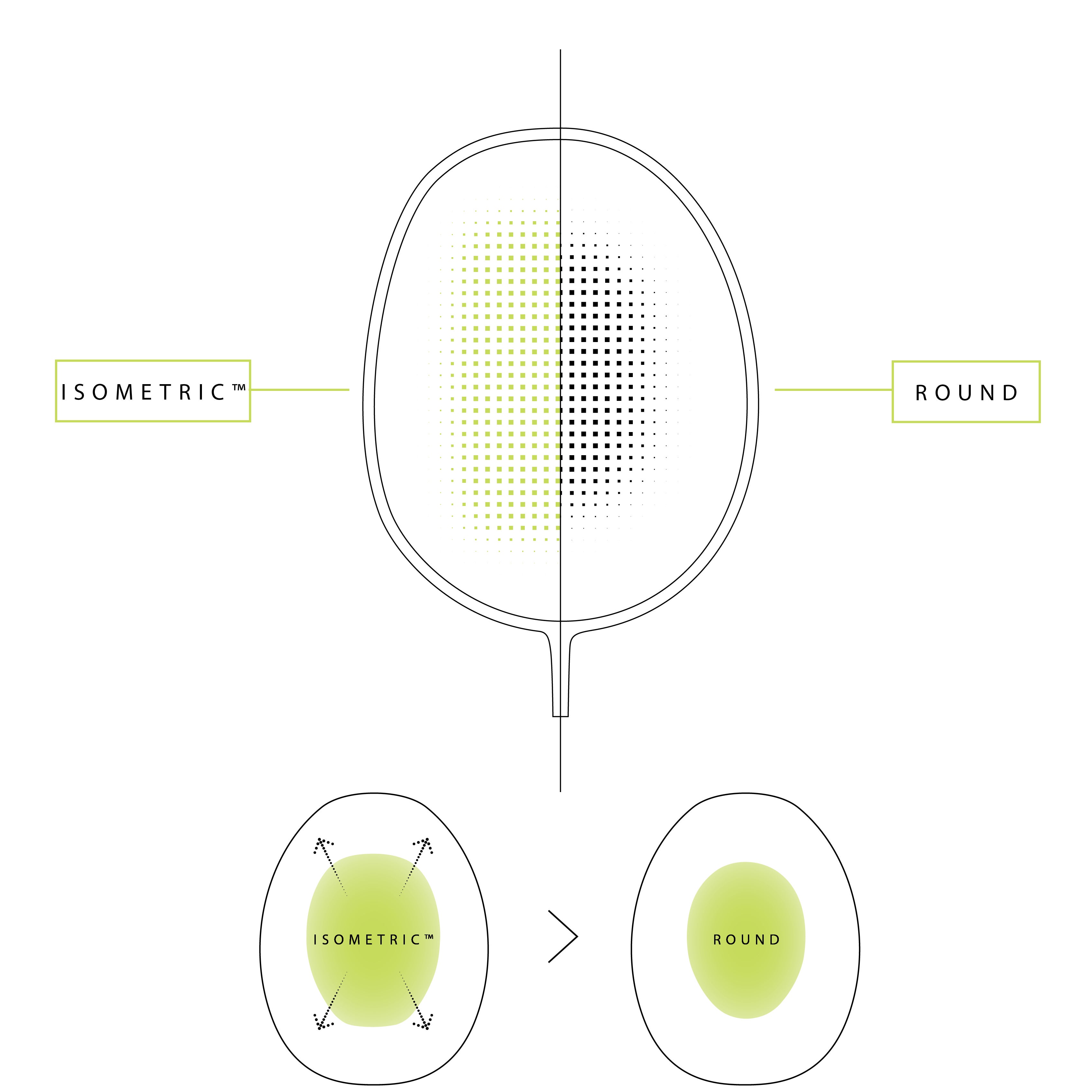 ISOMETRIC
Enlarged Sweet Spot

ISOMETRICTM technology continues to help the world's greatest players achieve global success.

Developed over 30 years ago, the ISOMETRICTM design increases the sweet spot by 7%*. Compared to a conventional round frame, a square-shaped ISOMETRICTM racquet generates a larger sweet spot by optimizing the intersection of the main and cross strings.

ISOMETRICTM delivers greater control without sacrificing power. ISOMETRICTM is a Trademark of Yonex CO., LTD.
*Tested by Yonex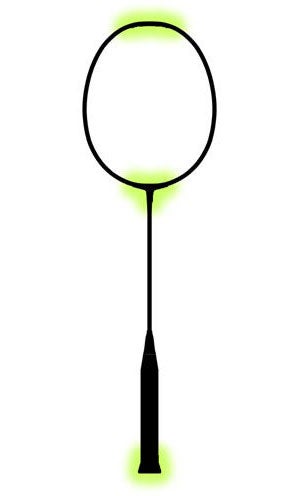 Rotational Generator System
Intricate weight distribution technology designed with the counterbalance theory that allows head-heavy racquets to recover faster between shots.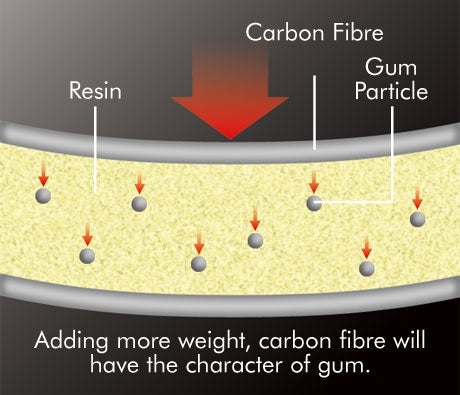 LIGHT feel CARBON NEO
Flexible

Combining gum particles with carbon fibre generates a light feel and flexibility at impact.
Flex Fuse
Flex Fuse placed in the joint at the bottom of the frame to absorb shock and offer a softer feel on impact.
Super Slim Shaft
Reduced Air Resistance

The slimmest racquet ever produced by YONEX vastly reduces air resistance whilst providing maximum feel.
Elongated shaft
Elongated shaft for more flex, improving smash performance.
ENERGY BOOST CAP PLUS
Uniquely shaped cap which maximizes shaft performance.The front allows the shaft to flex, while the sides arch-shaped curve stabilizes the racquet face by preventing the shaft from twisting.
---
[Yonex Astrox 77 Tour High Orange Badminton Racket]
SPECIFICATIONS
Flex: Medium
Frame: HM Graphite
Shaft Composition: HM Graphite / NANOMESH NEO
Joint: Built-in T-Joint
Length: 10 mm longer
Weight / Grip: 4U(Avg:83g)G5
Stringing Advice: 4U: 20 - 28 lbs, 3U: 21 - 29 lbs
Color: High orange

Payment & Security
Your payment information is processed securely. We do not store credit card details nor have access to your credit card information.