Description
Yonex 2021 Astrox 100 ZZ (Kurenai) Badminton Racket
For advanced players looking for immediate access to power to maintain a relentless attack
SPECIFICATIONS
Length: 10mm longer
Item Code: AX100ZZ
Flex: EXTRA STIFF
Frame: HM Graphite / Namd / Tungsten / Black Micro Core / Nanometric
Shaft: HM Graphite / Namd
Weight / Grip Size: 4U (Ave.83g) G5,6 | 3U4,5,6
Stringing Advice: 4U 20-28lbs, 3U 21-29lbs
Colour: Kurenai
Made in: Japan
---
Yonex 2021 Astrox 100 ZZ (Kurenai) Badminton Racket
PRODUCT TECHNOLOGY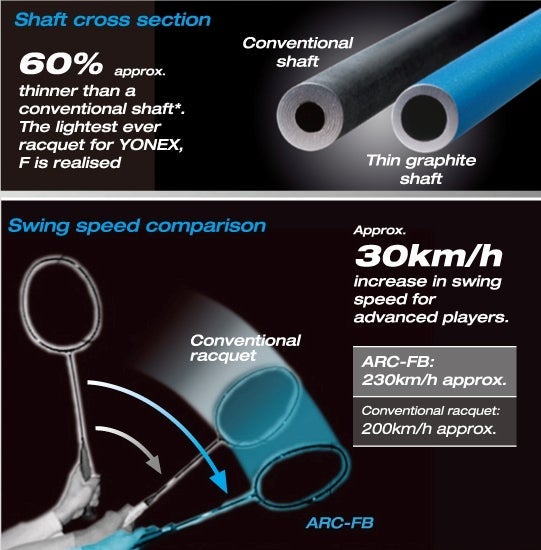 Lightweight
NANOMETRIC* improves the bonding strength between the carbon fibres enabling us to take racquet shaft construction to another level. By reducing the amount of carbon in the shaft to make it 60%* thinner than a conventional racquet whilst retaining stiffness, YONEX has created a revolutionary lightweight racquet with lightening head speed and control.*NANOMETRIC is the new material which applies the NANOALLOYTMTechnology of Toray Industries, Inc.
*approximate measurement when compared to a conventional racquet shaft, tested by YONEX
Rotational Generator System
By applying the counterbalance theory, weight is distributed throughout the grip end, frame top and the joint for maximum control. The transition to the next shot can be performed smoothly with a rapid succession.
Namd
Utilizing high quality Namd graphite throughout the frame produces more flex with a faster snapback, unleashing dramatic steep power.
Hyper Silm Shaft
Designed to slice through the air, generating speedy power.

Energy Boost Cap Plus
Uniquely shaped cap which maximizes shaft performance. The front allows the shaft to flex, while the sides arch-shaped curve stabilizes the racquet face by preventing the shaft from twisting.
Isometric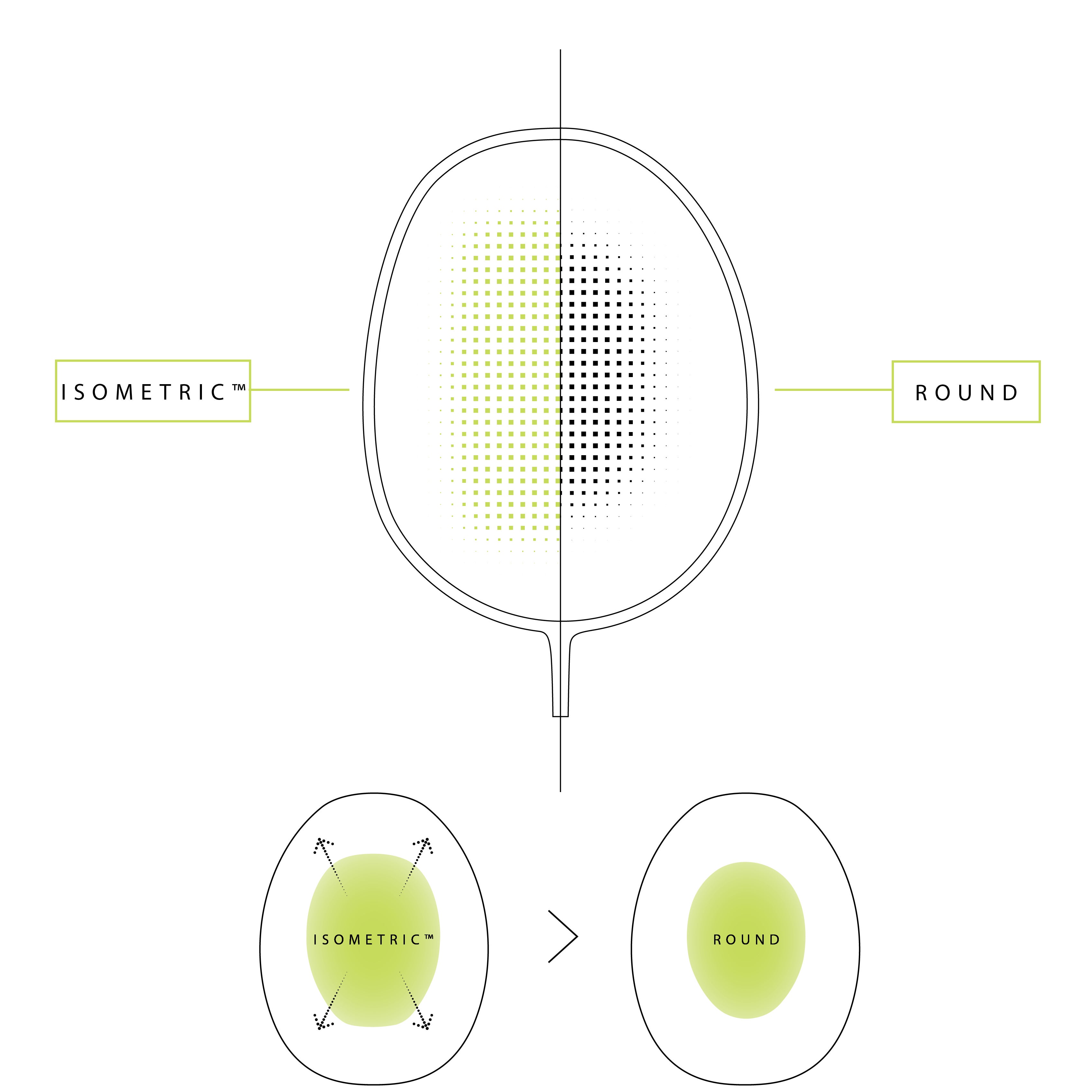 Enlarged Sweet Spot

ISOMETRICTM technology continues to help the world's greatest players achieve global success. Developed over 30 years ago, the ISOMETRICTM design increases the sweet spot by 7%*. Compared to a conventional round frame, a square-shaped ISOMETRICTM racquet generates a larger sweet spot by optimizing the intersection of the main and cross strings. ISOMETRICTM delivers greater control without sacrificing power. ISOMETRICTM is a Trademark of Yonex CO., LTD. *Tested by Yonex


New Grommet Pattern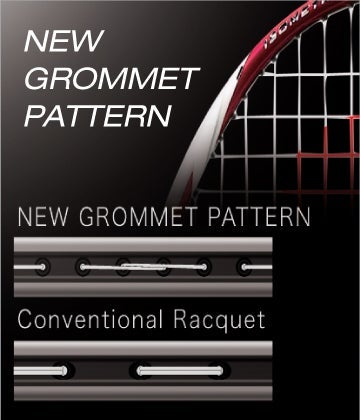 The single-pass grommet hole construction provides more grommet holes for a more high-performance stringing pattern.
Solid Feel Core
The built-in solid feel core cuts harmful miscellaneous vibration at impact. Solid feel core is carried in all racquets manufactured in Japan.
AERO+BOX Frame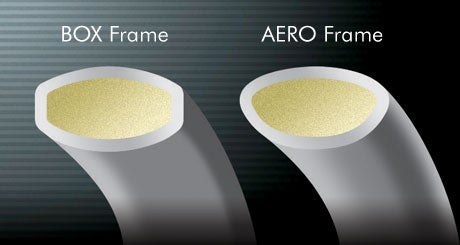 Combines solid hitting feel and quick swing.
NEW Built-in T-Joint
'NEW' Built-in T-Joint is manufactured from a special lightweight plastic combined with epoxy resin and foaming agent that enhances quality and performance by increasing the stability of the shuttle on the string bed and through the air
Black Micro Core
Used for the first time in Yonex badminton racquets, BLACK MICRO CORE is a stiff, high-density vibration-dampening material equipped into the upper part of the VOLTRIC FB frame letting players hit with solid feeling and power.

Nanometric
NANOMETRIC* improves the bonding strength between the carbon fibres enabling us to take racquet shaft construction to another level. By reducing the amount of carbon in the shaft to make it 60%* thinner than a conventional racquet whilst retaining stiffness, YONEX has created a revolutionary lightweight racquet with lightening head speed and control.
*NANOMETRIC is the new material which applies the NANOALLOYTM Technology of Toray Industries, Inc.
*approximate measurement when compared to a conventional racquet shaft, tested by YONEX
Number (CONVENTIONAL GRAPHITE = 100).  Researched by YONEX R&D Team

| | | | |
| --- | --- | --- | --- |
| | Flexural Strength (Bending Strength) (%) | Flexural Modules (Stiffness) | Impact Strength (Resisting External Shock) |
| Conventional Graphite | 100 | 100 | 100 |
| NANOMETRIC | 108 | 98 | 140 |
| NANOPREME | 108 | 109 | 124 |
Payment & Security
Your payment information is processed securely. We do not store credit card details nor have access to your credit card information.