Description
Yonex Vcore Pro 97H (330g)
For advanced players looking to play aggressively with a flexible racquet with precision and feel.
The Yonex VCORE Pro 97H (330g) is a heavyweight champion plenty of plow through, flex and feel for experienced players. Boasting a sharp new green and purple cosmetic, the Yonex VCORE Pro 97H (330g) has been updated inside and out with more flex and a new player friendly frame geometry.
Yonex introduces FlexCon System, a new combination material that improves flex. FlexCon features a tapered box-frame design and long shaft with Flex Force Graphite and Flex Fuse Graphite to increase flex. Flex Force delivers flex and snapback while Flex Fuse provides flex and a softer feel. The higher flex creates longer ball contact and more feedback to give you better trajectory and placement control. Signature technologies continue to make he Yonex VCORE 97H (330g) a reliable frame.
Isometric technology enlarges the string bed's sweet spot while Lock Booster Grommets provide more power potential. The new frame geometry and technology add to the impressive playability of the Yonex VCORE Pro 97H (330g). The combination of new technology and classic VCORE 97 specs make this a perfect choice for experienced payers that want to control point after point.
On groundstrokes the Yonex VCORE Pro 97H (330g) comes through the ball from light and heavy hitters with tremendous stability and feel. Generously head light for added maneuverability, players that come in to the net can rely on the racquet to absorb power and redirect it with control. A thicker frame design and longer shaft for more flex, the Yonex VCORE Pro 97H (330g) adds a new chapter to one of the heavyweight champion frames in tennis.
Yonex Vcore Pro 97H (330g)
Head Size:

97 sq. inches / 625 sq. cm

Length: 27 inches / 69.58 cm
Weight:

11.6 oz / 330 g unstrung

Balance:

10 pts head light / 310 mm unstrung

Swing Weight: 335 strung
Beam width: 21mm / 21mm / 21mm
Flex: 61 RA
Tension Range: 45-60 lbs / 20-27kg
String Pattern: 16/19
Year Introduced: 2021
Yonex Vcore Pro 97H (330g)
ISOMETRIC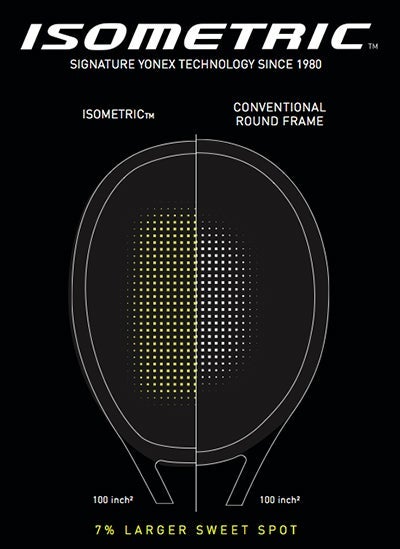 Larger Sweet Spot
ISOMETRIC™ technology continues to help the world's greatest players achieve global success. Developed over 30 years ago, the ISOMETRIC™ design increases the sweet spot by 7%*. Compared to a conventional round frame, a square-shaped ISOMETRIC™ racquet generates a larger sweet spot by optimizing the intersection of the main and cross strings. ISOMETRIC™ delivers greater control without sacrificing power. ISOMETRIC™ is a Trademark of Yonex CO., LTD. *Tested by Yonex
Vibration Dampening Mesh (VDM)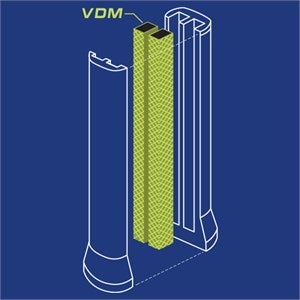 First used in our snowboards to reduce vibrations at impact, Vibration Dampening Mesh (VDM) is now used in four of our racquet series. VDM is a stretchy mesh material that is wrapped around the graphite within the grip to filter unwanted vibrations and improve touch and precision.
FLEXCON SYSTEM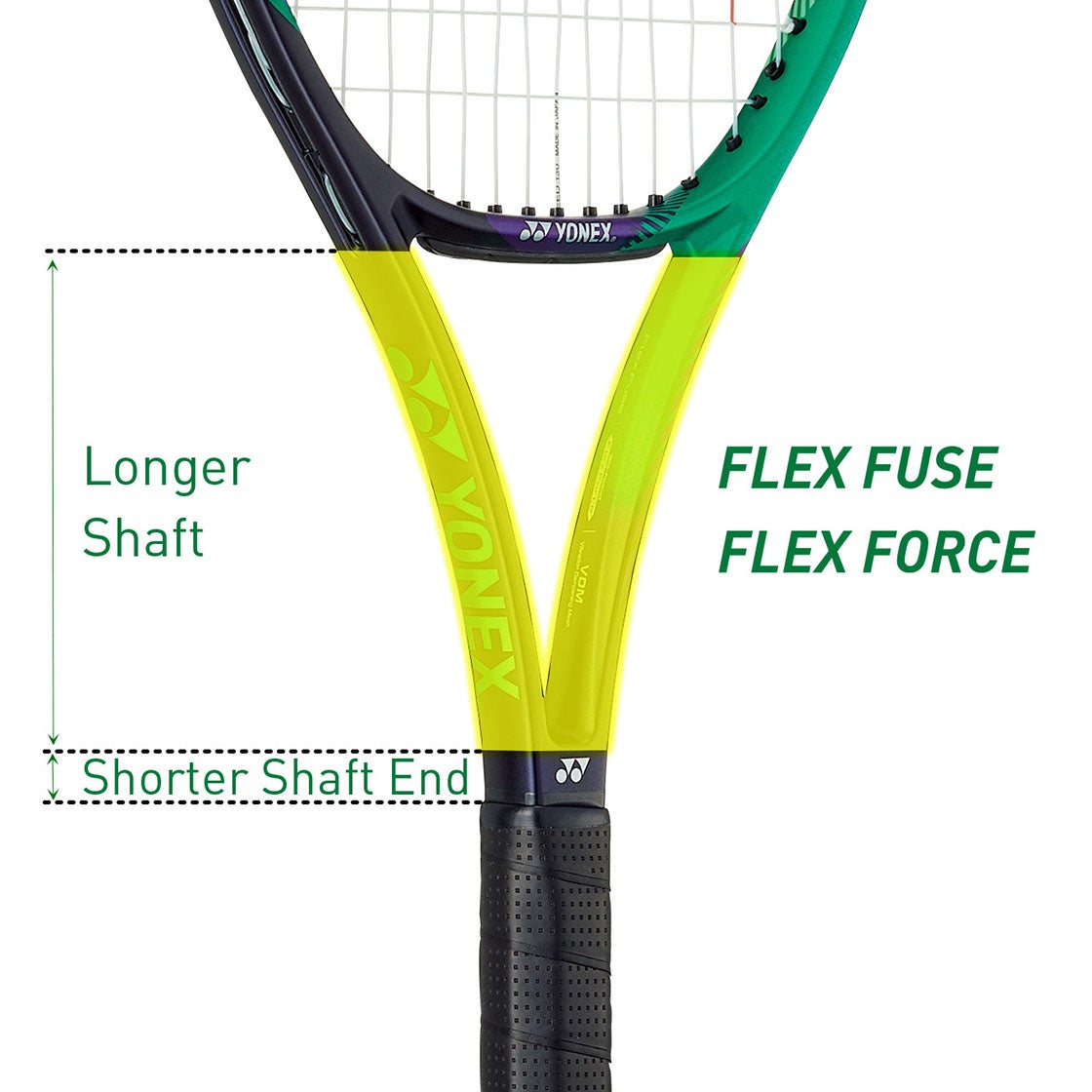 FOR RACQUET FLEX AND FEEL
A tapered and elongated box-frame shaft is composed of Flex Force and Flex Fuse graphite for precise control of the ball.
Flex Fuse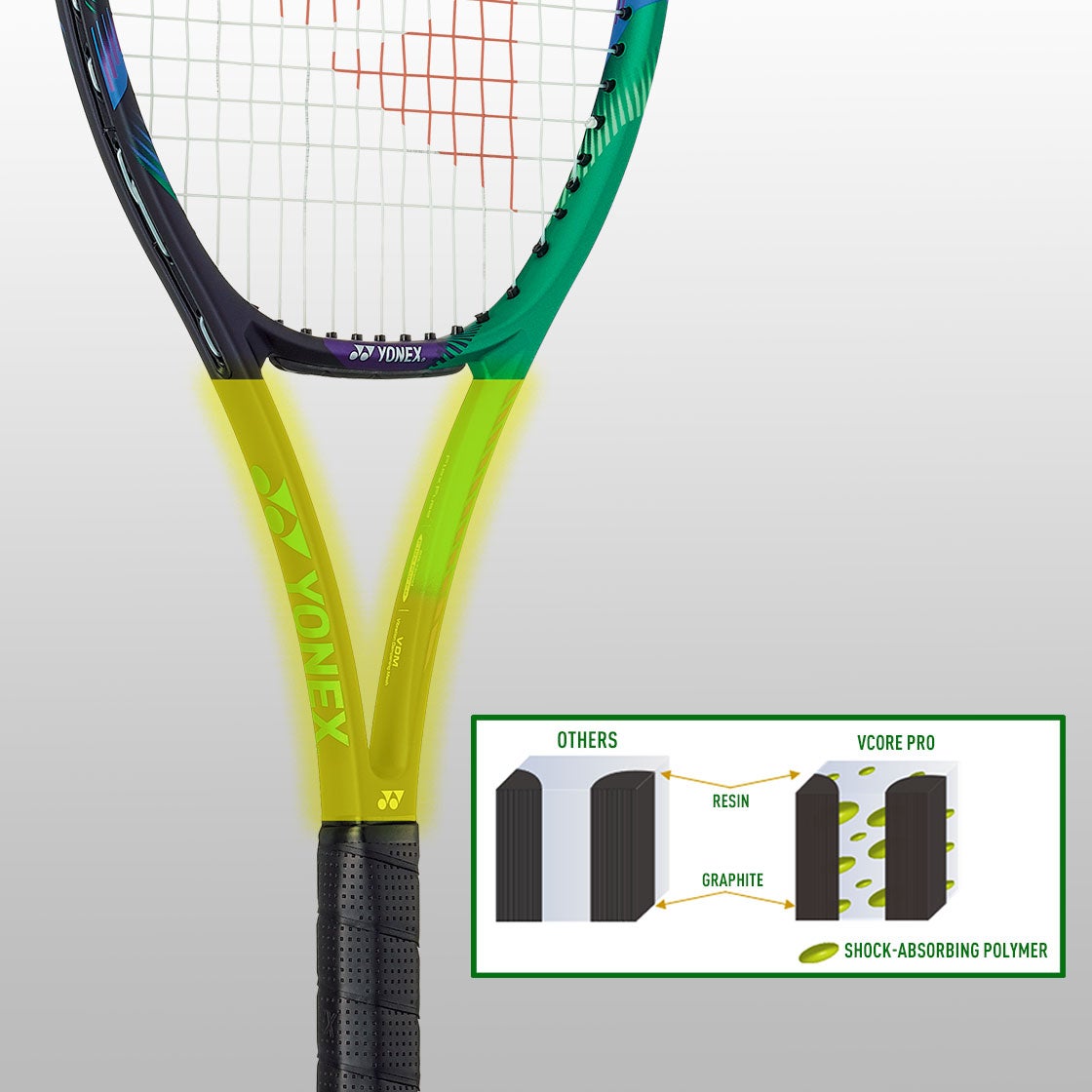 FOR A SOFTER FEELING
A shock-absorbing polymer is integrated within the graphite's resin for increased racquet flex and a softer, more plush feeling.

2G-NAMD FLEX FORCE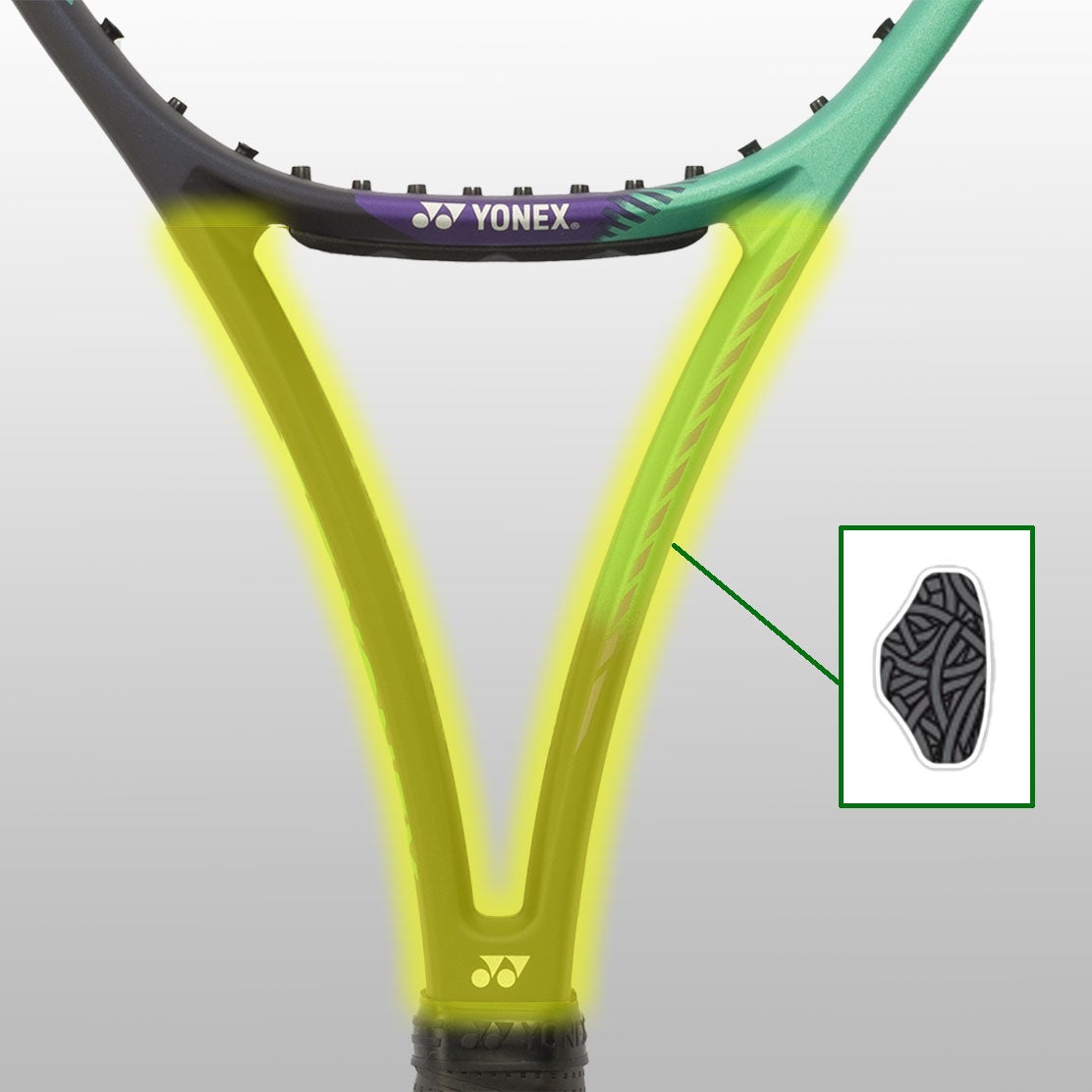 FOR INCREASED BALL-POCKETING
Flex Force graphite allows the racquet to quickly flex and snap back for greater spin and faster ball acceleration off the string bed.
Payment & Security
Your payment information is processed securely. We do not store credit card details nor have access to your credit card information.